The choice of audio track is hidden in the menu, where the quality, subtitles and other parameters are adjusted. The author can add several voiceovers.
Over 3,500 alternative voice acting videos were uploaded during the test in January. 15% of viewing time was in a language other than the original.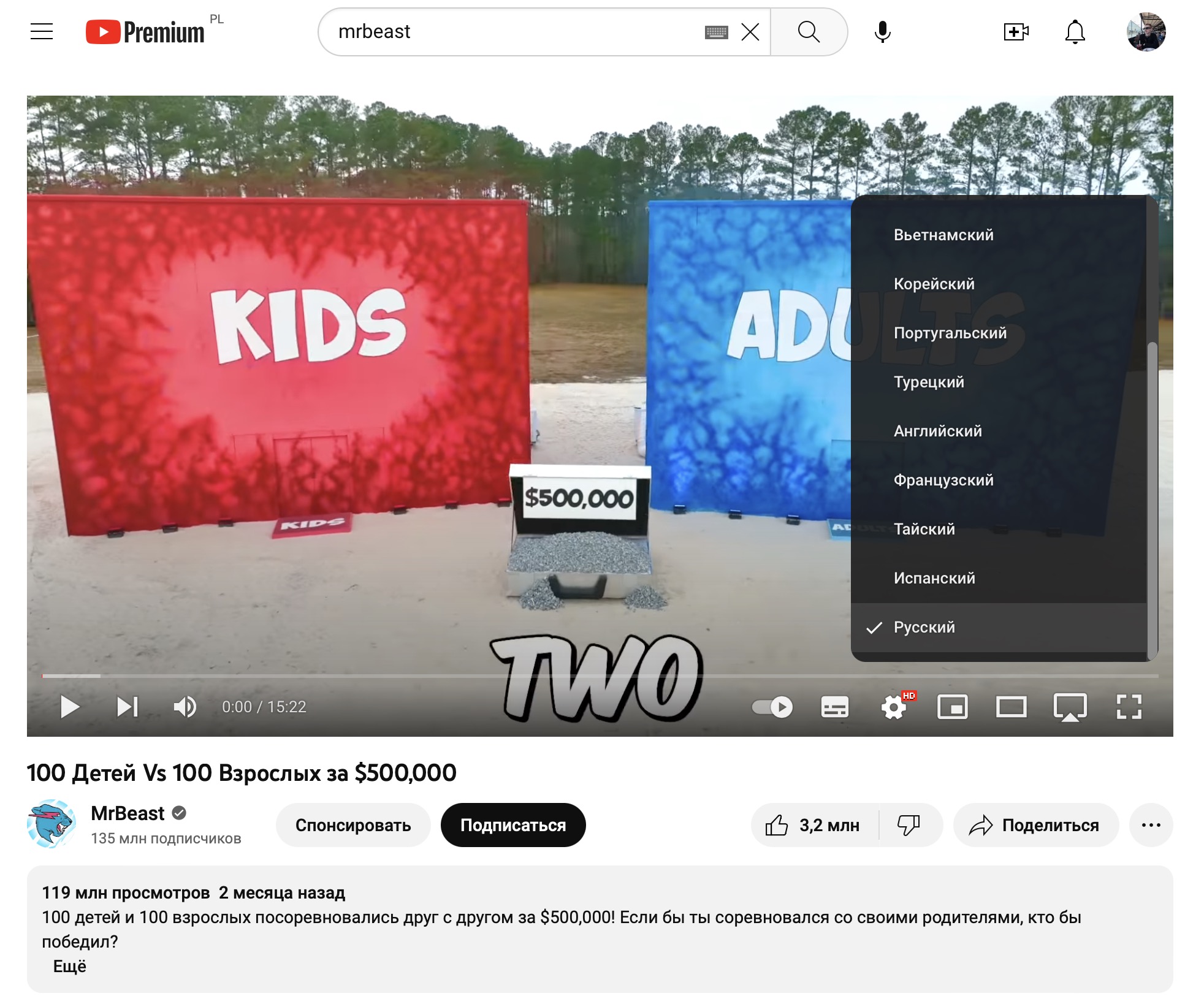 The feature has become available not to all content authors, but the innovation will soon be rolled out around the world. YouTube is also testing a similar option, but for short videos Shorts.